So, you are faced with the daunting task of creating a workspace in your dark, cold, and dreary basement. You're probably asking yourself "what should I do about lighting" or wondering if your internet will work well enough. But don't stress, seriously, this can be fun! How often do you get to make a workspace that is truly your own? The best part is the feeling of accomplishment that awaits you once you are finished. Here are several fantastic unfinished basement office ideas.
1) ​A great way to maximize storage is bunching bookcases

Bookcases are a must-have in many unfinished basement offices. You are trying to take a space that is "blah" and make it fabulous. But you need storage too. Bunching bookcases or shelving units are a great way to go here, especially ones that are open and "airy." You can always add more later to accommodate your growing business and many offer matching file cabinets and TV stands too.
2) ​What should I do about the floor?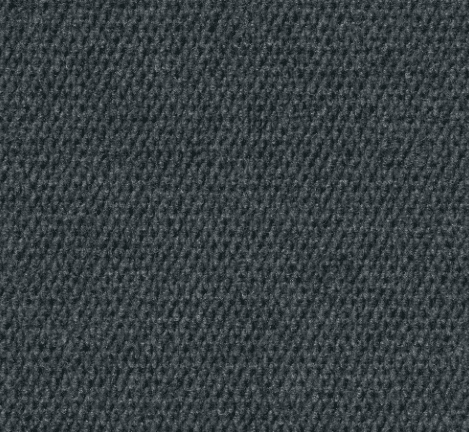 Area rugs are a great way to add color to your unfinished basement office. They're super easy and economical, but don't rule out carpet tiles. They're also economical, easy and can be customized. Both are simple to clean, easy on the feet and hey, you are in YOUR office, you may want to kick off your shoes and socks and be comfy.
3) ​On to lighting, it's never easy but it can look cool

Lighting is everything in a workspace. Yet light is typically in short supply in an unfinished basement office. Try to stick to white light but conscious of brightness, too little and too much light can both affect mood and productivity. If you are looking for quick and easy, lamps are an obvious easy fix. Another route to go is hanging exposed bulbs from the ceiling. Keep in mind the Color Rendering Index (CRI, for short.) Sunlight is CRI 100. The higher the number the bulb is rated, the better.
4) ​How about a place to sit and take a break
Let's face it, there will be times where you actually work in your office. Maybe even for long hours. You may need to get up, walk around, or maybe just take a break, sit somewhere comfy and refocus. A couple of things to keep in mind is how cold a basement can get and the DUST. A waxed microfiber works very well here. It has the look of a nice leather office sofa, isn't affected by temperature and is so easy to clean.  Many can even be purchased with sleepers in them for the days you end up "burning the midnight oil.".
5) ​​Take the room and give it your own personal touch

Add at least a few of your own personal touches or things that interest you. Maybe a desk chair with your favorite sports team's logo on it, a framed jersey, or an entire wall of posters. A theme can feature whatever it is you're into. A beach theme can be done easily, hunting, nature, the possibilities are endless. A themed office is a great way to feel at home yet still at work and not distract you from the task at hand.
6) ​​Have you considered connecting to the internet
I don't know of many offices of any kind that have no use for the internet. It's pretty much a requirement these days. Perhaps giving your wifi a boost might be something to look into. Getting wifi into the depths of your basement can be problematic. Many of you may also want to consider "doing it yourself." Setting up your own network can save you some serious dough and having a step by step guide in this instance can be crucial. Whatever you do, don't just "wing it."
7) ​​​​​​​​​What can I do about these walls? Or to create some privacy?

How do you feel about walking into your basement and just seeing a desk with a monitor on it? There are many ways you can create your own walls or dividers. Many of which can be done on the cheap! All it takes is some pallets or storage baskets to achieve some privacy, add storage, and dress the space up at the same time! This can be a fun but easy project to truly create your own office.
8) ​​Want a way to increase productivity? Get a dry erase board

Recording to-do's on sticky notes is okay, but have you tried a dry erase board? Big, bold and in your face is the way to go. Writing plans and ideas down is a great way to increase productivity too. Being able to erase and edit and add to those ideas helps as well. I have been in some impressive offices and meeting rooms over the years and every single one had a dry erase board.
9) ​​It's all about the desk, isn't it?
We're talking about the centerpiece of your office here. You probably want it to make a statement, have plenty of storage for your many work-related items, and really send a message. The traditional look is timeless and will definitely achieve what your after in terms of look and storage. One other possibility is the modern look with maybe an "L" or "U" shape. You can get all the storage you need, still see out over your desk and many are reversible to accommodate your needs.
10) ​Try to liven things up and make your very own "Office of Eden"

Being in a basement, adding color any way you can is important. Mirrors, artwork, shelving, family pictures, and PLANTS. Add life to your office. Hang ferns from the ceiling. Hang storage baskets from the walls and stagger what you're using them for, some storage, some foliage, or whatever else you like.  Really there are actually all kinds of plants that will make it in your basement and make your office feel comfortable.
11) ​​Have you considered what the weather will be like in the basement?

I'm not sure about your basement, but mine is cold. Then, there is about a 30 day period in late spring where it's nearly perfect down there only to become hotter than a Scandinavian sauna for five months. For those that have A/C down there, I envy you. But you may just silently thank me for having a small office heater down there someday. You can even get super safe ones that are battery operated!
What ideas do you think could have been on this list? We didn't put a TV on the list as we're supposed to be being productive! Please let us know in the comments below.